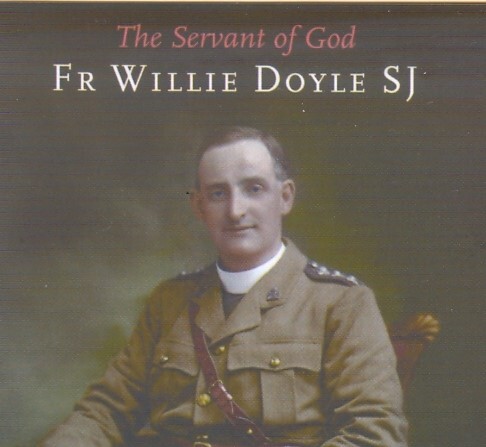 SJF.r. Willie Doyle was born on the 3rd March 1873. his cause for sainthood was launched in the diocese of Meath in 2022
He played a pivotal role in the founding of our Monastery in 1914, and was a true father to the community, but he is mainly known for his heroic service as chaplain to the Irish soldiers in World War 1. He died, 16 august 1917, when he was hit by a shell, while trying to save two Ulstermen soldiers, who were not even in his regiment. His intercession has already won many favours for those who turn to him in need. There is an excellent book on his life and writings; "To Raise The Fallen" by Patrick Kenny and also www.williedoyle.org has some great videos.
Some of Fr. Willie's Sayings
"I think the best of all prayers is to quietly kneel and let Jesus pour himself into your soul".
"Look upon nothing as too small to offer to Jesus"
"To do something great and heroic may never come; but I can make my life heroic by faithfully and daily putting my best effort into each duty as it comes around".
"Keep smiling: it is the very best remedy for gloom".
"Let him act", must be your motto. Jesus will bring all things right in the end. The more I get to know God, the more inclined I feel to let him work out things in his own way and time, and to go on peacefully not troubling about anything.
Prayer for the Beatification and Canonisation of Fr. Willie doyle SJ
Eternal Father, your priest, Fr. William Doyle, offered his life as a sacrifice to your love. With zeal for the salvation of souls, he sought to raise the fallen and console the broken-hearted. Amid the horrors of war, he was a servant of your grace and an advocate for peace and reconciliation. Teach us to imitate his love for you and his heroic devotion to your service.
If it is your will that he should be venerated among the Saints of your Church, make known by miracles and favours the glory he enjoys in your presence. Trusting in your merciful goodness, graciously grant us, through his intercession, the grace of.......... Amen
Our Father... Hail Mary... Glory be...