"Praised be Jesus Christ"
With Christ I am Free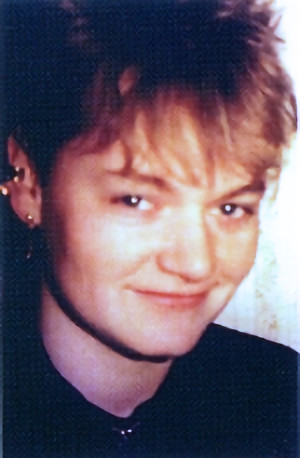 Margaret
Becoming a Poor Clare Nun was never part of my plan. As I was growing up I always thought that when I'd be in my 30's I would be married and have children. Little did I think that I would be contemplating a religious vocation in an enclosed order!
I have been blessed with two wonderful parents who brought me up in the Catholic faith. In my teenage years I drifted away from the Church and ended up not going to Mass or Confession for years. I always believed in God but at that point in my life I had no understanding of God's personal love for me or the beauty and wisdom in the teachings of our Catholic Faith. All I wanted to do was to break free from all rules and regulations which I thought prevented me from being free. In my mind freedom was doing whatever I felt like. Now I know this is not true freedom.
After my Leaving Cert. I completed a Catering Course and spent a few years working in hotels. I was now living away from home and enjoying a hectic social life. I loved going to Pubs, Clubs, and Parties and not to mention Rock Concerts and Motorbike Rallies! Zooming off on the back of a motorbike was very exciting and attending weekend festivals was always a high point of the summer. When I was twenty years old I went to live in London for four years and then moved to Amsterdam.
It was while I was living in Amsterdam that I began to think about life and its meaning. I was living in a country where anything goes, and I was "free" to do whatever I wished, yet there was something missing in my life. As I watched those
suffering from addictions begging on the streets, I thought, what's stopping me from ending up like that? I was caught in a rut and wanted to change but I didn't know where to turn.
My father was diagnosed with an incurable disease and my mother was caring for him at home. When I realised that she needed some extra help, I packed my bags and moved home. It was not an easy decision to make as it meant leaving a boyfriend behind, but I knew deep in my heart that it was one that I would never regret and I believed that everything else in my life would fall into place.
Caring for my father was a wonderful time of grace for me. Our home was only across the road from the Church and since my father was very sick, I didn't want to be making life more difficult for my mother, so I decided to return to Mass. My father was a man of deep faith but couldn't speak or read because of his illness, so I began to sit by his bedside reciting prayers and reading the Bible to him. As I read the Word of God to him it began to penetrate into my heart!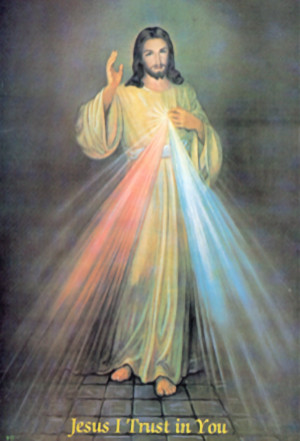 Around this time my sister invited me to attend The Divine Mercy Conference in Dublin. I didn't know anything about this devotion but I trusted my sister's judgement and thought, sure it will be a day out anyway! While attending this conference I went to Confession for the first time in years, it was then I experienced peace in my heart and realised that God loved me. As I travelled home that night I just wanted to put a huge chain around my heart so that this feeling would never leave me. I knew that this was what I was searching for.
Wild horses wouldn't keep me away from Mass now; I even began to go during the week.
Sun holidays were replaced by pilgrimages and a trip to Lough Derg helped me to give up smoking. When I was in Medugorje I read a message which said that God had a special plan for each person. This went straight to my heart and I wondered what God's plan was for me?
I was at a crossroads in my life; the Lord had called my father to his eternal reward, and I was wondering what path in life I should follow.
I always thought that marriage was for me, but now I wanted the Lord to confirm this, so I did a novena to Our Blessed Mother to direct me to God's will in my life. By the time I came to the end of the novena I sensed that married life was not for me and I was open to whatever God was asking of me.

Sr. Mary Faustina of the Eucharistic King of Divine Mercy
While attending a Youth 2000 retreat, young women were invited to attend a vocations weekend. This was the beginning of my journey towards realising that God might be calling me to religious life. I found it very hard to accept that I would be called to serve God as His Spouse but God who is nothing but Love and Mercy led me gently along the path of His Holy Will.
I started to make very discreet enquires about Religious Orders but my thoughts would always return to a young woman whom I had met at a prayer group some years earlier, who was just about to enter the Poor Clares in Cork. The witness of her self-offering to the Lord had never left my mind and for four years I watched from a safe distance her transformation from a Postulant to a Novice and then a Simply Professed Nun. I had become intrigued with the Poor Clare way of life and wondered what it was like. After seeking the advice of a Priest I plucked up enough courage to call and meet the Sister. After a few visits it was arranged that I would take the next step which was to experience the life first hand by doing a two week live-in.
I got the opportunity to live with the Sisters and it gave me the space I needed to discern God's will in my life. During my live-in, I felt that I had found the missing piece of the jig-saw puzzle but still wasn't 100% sure and lacked courage to ask to be admitted.
Once again I did a novena this time to the Holy Spirit asking God did He really want me to be a Nun. On the last day of the
Novena, while listening to the Priest reading the Psalm at Mass, the words "Commit your life to the Lord, trust in Him and He will Act" struck a chord in my heart. I knew the Lord wanted me to take a leap in faith and to trust Him to take care of everything.
On the 2nd of February 2000 I was received into the community, clothed in the Poor Clare habit and given my new name. I am now Sr. Mary Faustina of the Eucharistic King of Divine Mercy. I professed my temporary vows in 2002 and my solemn vows in 2005. I thank the Lord for the gift of my vocation. I am so happy to serve the Lord in the Franciscan family and I am very grateful to God for protecting me and guiding me here to this community in College Road.
I know now that without Jesus I would never have found the freedom, peace and joy in my life that I now enjoy and was searching for all those years ago, for with Christ I am truly free!